Industrial Aluminum Profile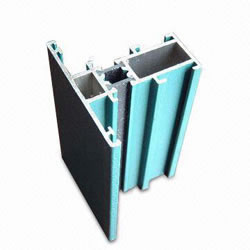 As shown in the pictures, we at Hentec offer a wide range of industrial aluminum profiles, which are available in various colors and shapes.
Our industrial aluminum profiles are provided with special industrial specifications and cross sections, such as aluminum cylinder, aluminium channel, aluminum rectangular tube, aluminum corner, etc. They are designed with high dimensional accuracy in mind, and are widely used in radiators, fitness machinery, lighting instrument,cars, trains machinery, electronics, textiles, medical and other industrial fields.
As an ISO certified industrial aluminum profile manufacturer and supplier in China, we conduct stringent quality checks on our products throughout the production and deliver them within stipulated time to the customers worldwide.
Specifications
Aluminium alloy: 6061, 6063 ,6005, 6463
Surface treatment: anodized, electrophoresis, powder paint, PVDF paint, wooden transfer, steel polished, drawbench
Packing :clear plastic paper with Ep paper
At Hentec, we offer curtain wall aluminum profile, aluminum door profile and aluminum window profile, to accommodate your different applications. As our aluminum profiles offer high corrosion resistance, weather resistance and impact resistance, they are in great demand by customers from the USA, Russia, France and Germany. Argentina, Vietnam, among other countries.
Please contact us for more information, and we will be happy to assist you in finding the exact aluminum profile for your specific needs!