Design
HENTEC provides aluminum profile design solutions for customers of all types. Simply provide us with an idea and we can bring it to life, meeting all your demands.
Why choose HENTEC?:
1. HENTEC can design aluminum profiles according to your specifications through CAD and 3D drawing software. After confirming the design with the customer, we can then produce custom molds so that the aluminum profiles can be extruded and processed in large batches.
2. For customers with their own design capabilities, our professional R&D team will analyze and improve upon your designs and then process them using our extrusion equipment. We can minimize production costs and improve product performance thanks our optimization proficiencies.
3. HENTEC features a one-step service and production method. We handle everything from product design, mold customization, aluminum bar casting, profile extrusion, fine machining, and surface treatment. Maintaining control over each of these stages gives us greater product quality consistency, particularly through the control of the proportion of aluminum alloy raw materials.
Extrusion/Casting
HENTEC has 44 aluminum profile extrusion lines equipped with PLC control systems and precise molds. The largest extruder used in the HENTEC factory is a 4000 ton unit. The machine is used for the production of industrial profiles in various shapes with a maximum diameter of 350mm. This allows us to satisfy the different requirements of our various customers. Some of the aluminum products produced by HENTEC include radiators, industrial fan blades, motor enclosures, solar cell frames, doors, and windows.
HENTEC can produce custom molds according to customer requirements. We have the abilities and experience to produce aluminum profiles with complex structures. We have our own R&D team so we can provide reasonable suggestions for our customers in order to create superior products at affordable prices.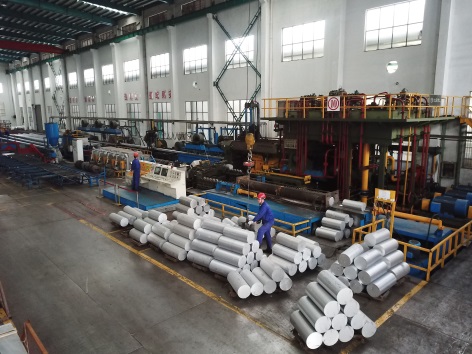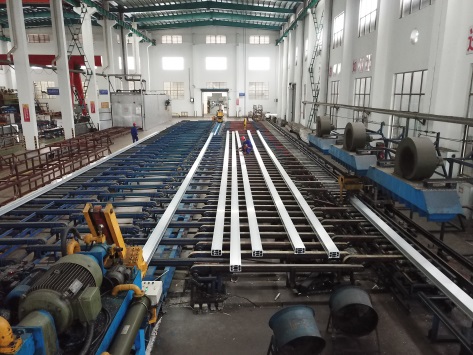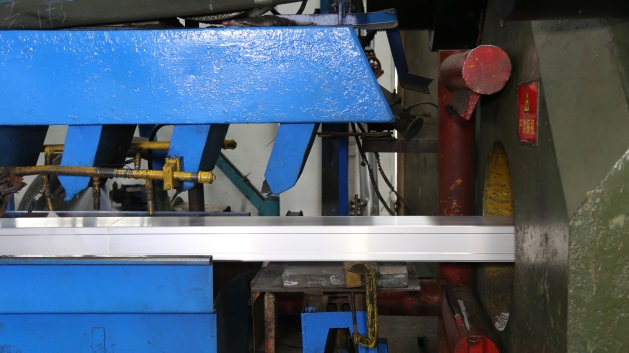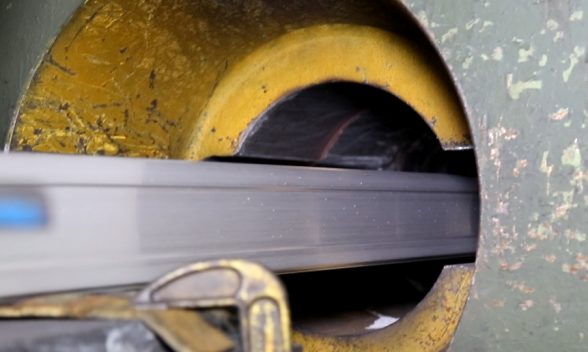 Anodizing
Anodizing is a process in which a layer of aluminum oxide is formed on the surface of aluminum alloy products when they are placed in an electrolyte solution and then an electrical current is applied. Oxidized aluminum profiles feature improved corrosion resistance so that the surface can withstand various weather conditions. Meanwhile, the aluminum oxide also increases the product's hardness and wear resistance. HENTEC has 6 anodizing production lines. The profiles processed in our anodizing lines feature uniform oxidation film thickness and color giving them a beautiful appearance. The oxidized profiles come in various color options including silver, black, gold, champagne, and imitation steel. Other colors can be customized upon request.
The anodized products will all be inspected by highly trained professional inspectors. Defective products which cannot be re-processed will be directly scrapped. Products with uneven color will be de-coated and re-anodized until they can meet the requirements. This ensures that there is no color difference among each batch of products.
Electrophoretic Coating
HENTEC has two electrophoretic coating lines. And the aluminum profiles produced by these lines feature the following advantages:
1. The coating film has good leveling properties as the film coating is uniform and flat. Therefore, the film is shiny and transparent.
2. High hardness giving it strong anti-impact performance so the profile will be well-protected from scratching during application.
3. The profile has excellent color retention and anti-corrosion performance.
4. Different colors of profiles can be produced by electrophoretic coating line according to customer requirements, such as gold, brown and black.
HENTEC adopts international inspection standard MIL-STD-105 for guaranteeing product quality to ensure that the surface of products produced can meet the requirements of our customers.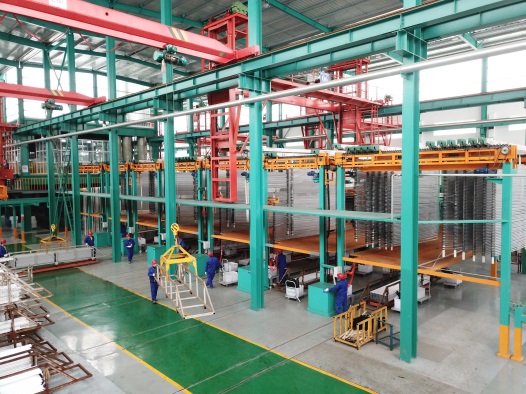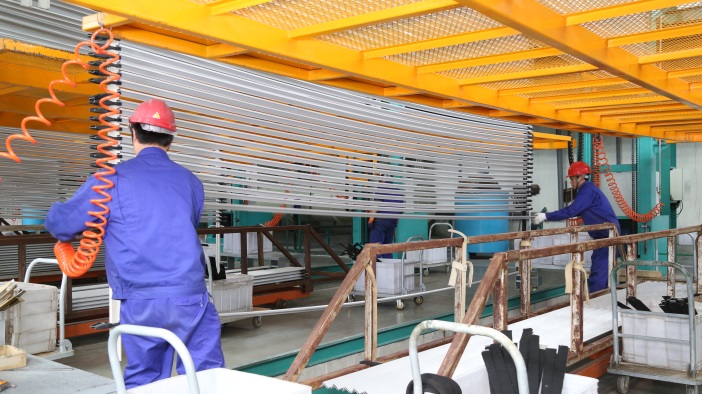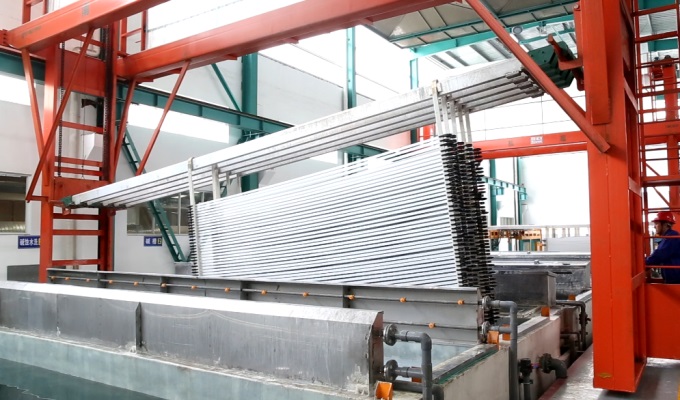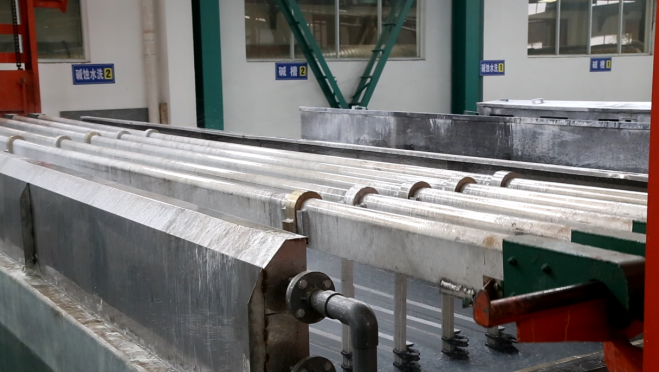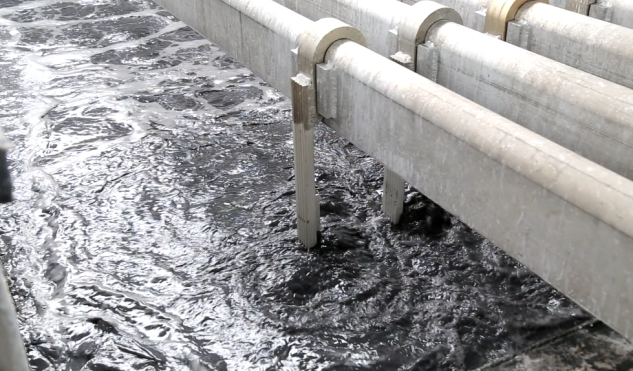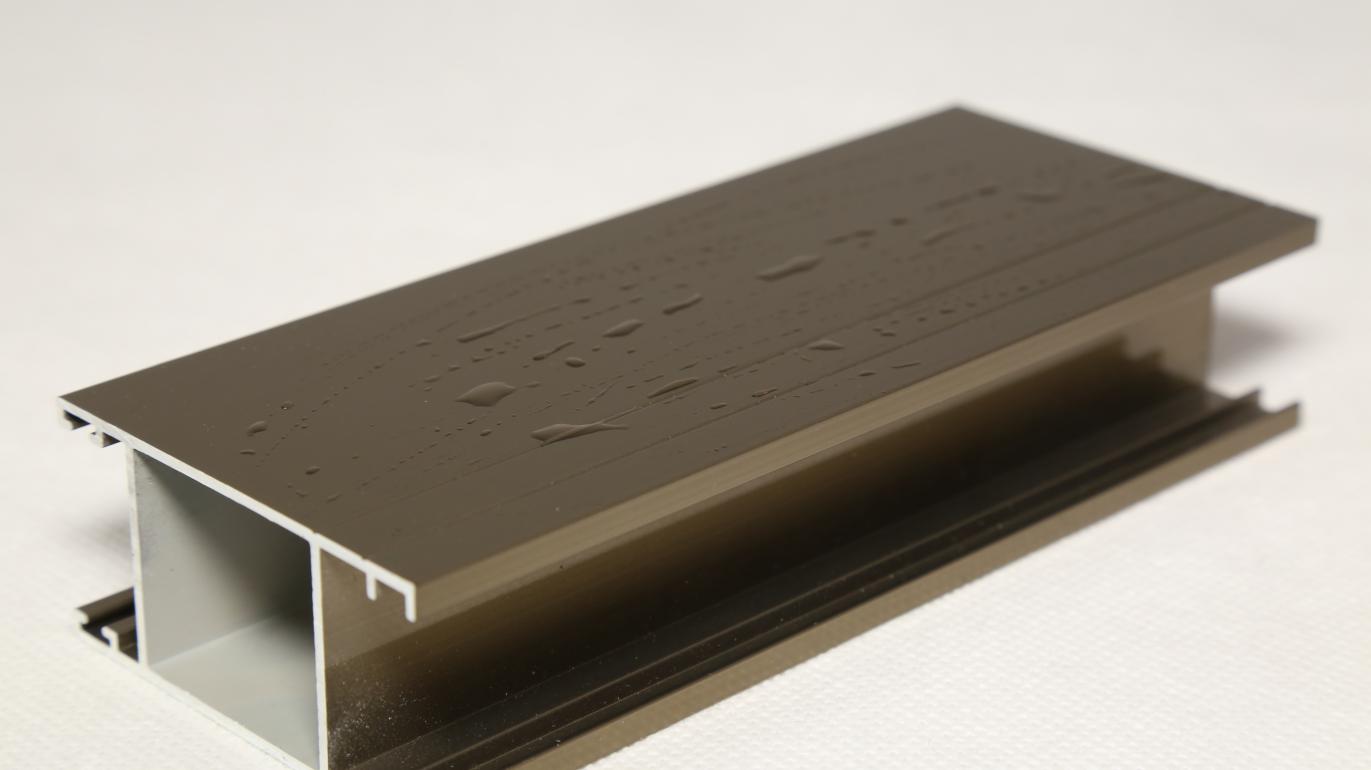 Powder Spray
HENTEC has 4 powder spraying lines that utilize safe and eco-friendly materials. These powders have strong adhesion abilities guaranteeing long lasting color.
Aluminum profiles sprayed by these lines feature uniform film thickness and good leveling properties. The following is a design sketch example
We can also provide custom profiles of various standard colors or high end metallic colors depending on your requirements.
Powders from Akzo Nobel can also be used upon request. The profiles sprayed with Akzo Nobel powders feature improved UV, shock and wear resistance. We also provide a warranty.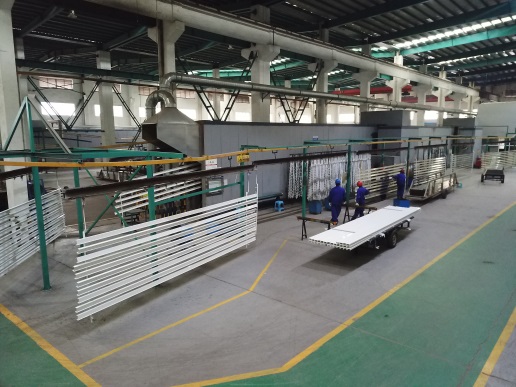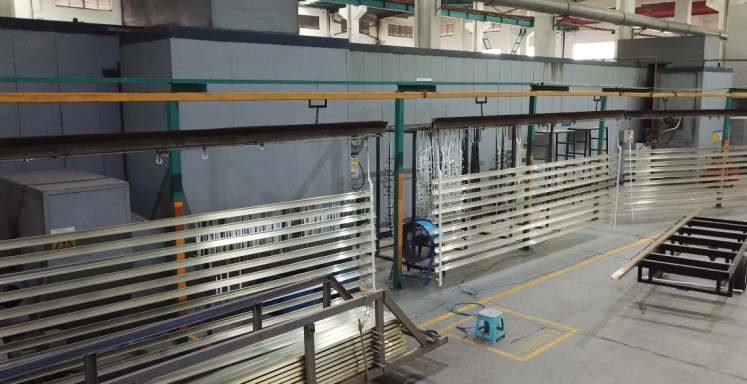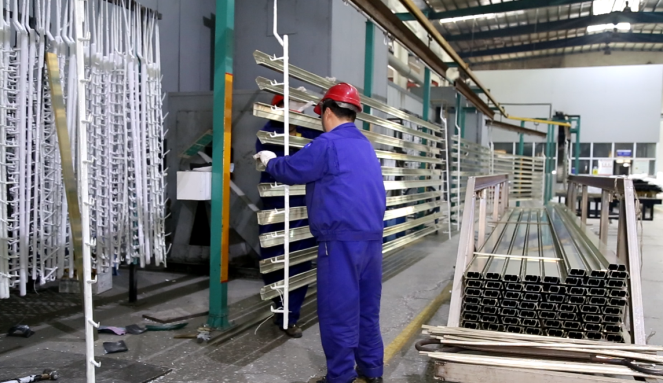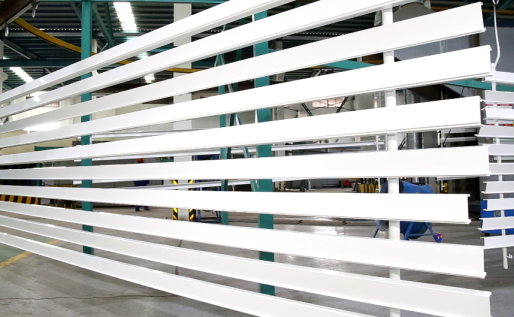 Machining
The HENTEC is equipped with highly advanced machining equipment sets. All fine machining processes are accomplished by technicians with rich industry experience. Strict industrial standards are adopted during production to ensure fine machining precision and product quality.
1. HENTEC has 12 PRATIC machining centers which can be used for the milling, drilling or tapping of profiles from different angles. They are especially suitable for the production of long profiles up to 6 meters. The equipment sets can realize machining of complex profiles with the simplest methods
2. HENTEC has fully automatic cutting machines from Wegoma which can accomplish precise cutting with automatic and continuous material feeding, which means that the machines feature low labor cost and high production efficiency. Therefore, the cutting price of HENTEC is significantlylower than that of the other enterprises in the industry.
3. We have 30 punching machines of which the punching pressure ranges from 50 to 100 tons. They can be used for the punching of relatively thick profiles of which the thickness can be over 5MM. There are also 10 stretch bending machines/bending machines which can realize bending of profiles to arc or different angles. The machining angle is highly precise. The factory is also equipped with 10 milling machines, realizing machining of different planes, bevels or grooves so that we can satisfy different machining requirements of our customers.